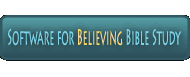 | | | |
| --- | --- | --- |
| Children hear | | |
JPAGE_CURRENT_OF_TOTAL


[Proverbs 27:18]  Whoso keepeth the fig tree shall eat the fruit thereof: "so he that waiteth on his master shall be honoured."

[John 14:6]  Jesus saith unto him, I am the way, the truth, and the life: no man cometh unto the Father, but by me.
[John 6:29]  Jesus answered and said unto them, This is the work of God, that ye believe on him whom he hath sent.
[Romans 1:17]  For therein is the righteousness of God revealed from faith to faith: as it is written, The just shall live by faith.
[1st Samuel 15:23]  For rebellion is as the sin of witchcraft, and stubbornness is as iniquity and idolatry. Because thou hast rejected the word of the LORD, he hath also rejected thee from being king.
[Matthew 11:28]  Come unto me, all ye that labour and are heavy laden, and I will give you rest.
[Psalms 51:17]  The sacrifices of God are a broken spirit: a broken and a contrite heart, O God, thou wilt not despise.

[Matthew 16:24]  Then said Jesus unto his disciples, If any man will come after me, let him deny himself, and take up his cross, and follow me.
[Isaiah 57:15]  For thus saith the high and lofty One that inhabiteth eternity, whose name is Holy; I dwell in the high and holy place, with him also that is of a contrite and humble spirit, to revive the spirit of the humble, and to revive the heart of the contrite ones.
[Matthew 19:21]  Jesus said unto him, If thou wilt be perfect, go and sell that thou hast, and give to the poor, and thou shalt have treasure in heaven: and come and follow me.
[John 12:24]  Verily, verily, I say unto you, Except a corn of wheat fall into the ground and die, it abideth alone: but if it die, it bringeth forth much fruit.
[John 8:34-40]  Jesus answered them, Verily, verily, I say unto you, Whosoever committeth sin is the servant of sin. And the servant abideth not in the house for ever: but the Son abideth ever. If the Son therefore shall make you free, ye shall be free indeed. I know that ye are Abraham's seed; but ye seek to kill me, because my word hath no place in you. I speak that which I have seen with my Father: and ye do that which ye have seen with your father. They answered and said unto him, Abraham is our father. Jesus saith unto them, If ye were Abraham's children, ye would do the works of Abraham. But now ye seek to kill me, a man that hath told you the truth, which I have heard of God: this did not Abraham.
[John 4:24]  God is a Spirit: and they that worship him must worship him in spirit and in truth.
[John 15:3-8]  Now ye are clean through the word which I have spoken unto you. Abide in me, and I in you. As the branch cannot bear fruit of itself, except it abide in the vine; no more can ye, except ye abide in me. I am the vine, ye are the branches: He that abides in me, and I in him, the same brings forth much fruit: for without me ye can do nothing.  If a man abide not in me, he is cast forth as a branch, and is withered; and men gather them, and cast them into the fire, and they are burned. If ye abide in me, and my words abide in you, ye shall ask what ye will, and it shall be done unto you. Herein is my Father glorified, that ye bear much fruit; so shall ye be my disciples.
[Luke 8:15]  But that on the good ground are they, which in an honest and good heart, having heard the word, keep it, and bring forth fruit with patience.
[2 Corinthians 8:21]  Providing for honest things, not only in the sight of the Lord, but also in the sight of men.
[1 Peter 2:12]  Having your conversation honest among the Gentiles: that, whereas they speak against you as evildoers, they may by your good works, which they shall behold, glorify God in the day of visitation.
[Jeremiah 44:10]  They are not humbled [honest contrite heart] even unto this day, neither have they feared [Wise in their own eyes], nor walked in my law [just shall live by faith], nor in my statutes [this is the work of God is to believe on the one whom He has sent for Jesus Christ is the only way the only truth and the only life], that I set before you and before your fathers.
[Ephesians 5:19]  Speaking to yourselves in psalms and hymns and spiritual songs, singing and making melody in your heart to the Lord;
All the new testament verses and word do  depict " a humble spirit of edifying each other in truth and praise to the glory of God.
[1st Corinthians 12:24-26]  For our comely parts have no need: but God hath tempered the body together, having given more abundant honour to that part which lacked: That there should be no schism in the body; but that the members should have the same care one for another.  And whether one member suffer, all the members suffer with it; or one member be honoured, all the members rejoice with it.
How does the body suffer? "schism", "lack of faith in listening to the Holy Spirit of Christ by not perfecting ears to hear"of His word to do it, pride, no charity, unbelief, loving and looking for the praise of men, and fear loving their selves more than Christ.
[1st Corinthians 13:4-7]  Charity suffereth long, and is kind; charity envieth not; charity vaunteth not itself, is not puffed up,  Doth not behave itself unseemly, seeketh not her own, is not easily provoked, thinketh no evil; Rejoiceth not in iniquity, but rejoiceth in the truth;  Beareth all things, believeth all things, hopeth all things, endureth all things.
How does the body partake of the honor of God? Being found in Christ and obeying His word enligtened to the believer by the Holy Spirit.
[1st Corinthians 13.4-7 above]

Romans 11:14  If by any means I may provoke to emulation them which are my flesh, and might save some of them.
[Here he is talking about his Jewish friends not in the Lord Jesus.]