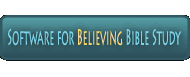 | | | |
| --- | --- | --- |
| Peter Smith | | |
JPAGE_CURRENT_OF_TOTAL

                                           Importance of Godly Fathers
                                        
 By Peter Smith                                                                                                      June 2008
"A son honors his father, and a servant his master. Then if I am a father, where is my honor? and if I am a master, where is my respect?
Intro:   God, in his role as heavenly father, rebukes his children for not rendering him the proper honor and respect that is His due. This morning on this fathers day, it is fitting for us to honor and respect our fathers and to appreciate their vital role in the formation of a strong and good society and of their importance in revealing the character of God to their children and to society.
    We live in a time in history like the time of societal lawlessness of Malachi's time, when fathers were not honored or respected. The media most often presents fathers as bumbling idiots who have no clue as to what is going on---- interested in their own pleasure and playing no active or important role in the raising of the children----other than perhaps giving them money from time to time. Most men in America have been influenced by this media onslaught, not realizing that it is the specific strategy of the devil, as well as the socialistic and communistic elements to break down the family unit, the primary building block of society. The quickest way to break down the family is to destroy the honor and respect due to fathers. Of course, many fathers do this work themselves by behaving dishonorably.
     God revealed himself in the Old Testament in many ways. When God revealed himself to Moses at the burning bush, Moses asked God his name. It was: "I am that I am" He is the present tense God, the God who is there. Fathers are to be "there" for their children.
    God made a covenant with Abraham and when about to sacrifice his son, appeared to him as, God the provider.
When the original covenant with Abraham was made, God presented himself as El Shaddi, God Almighty
He also revealed himself in the O.T. as protector, healer, provider, righteousness, banner or victor.
    In the N.T. when Jesus wanted people to understand the nature of God, He introduced to them God as Heavenly Father. For us to properly understand and appreciate God, then, we must have some understanding of the meaning of fatherhood. If there are no longer good examples of fathers in this world, how will people understand a heavenly father? Thus Biblical Fatherhood is essential for the evangelization of the World!
    Let us look at how Jesus taught his disciples to pray, and we will see also characteristics of a good father.
Matt: 6: 8-15.
 6:8 "for your Father knows what you need before you ask Him."
Good fathers know what their children need and are willing to provide it. (food, clothing, housing protection, love stability, knowledge, a role model, example, discipline.)