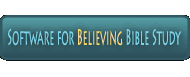 physical Appearance
| | | |
| --- | --- | --- |
| Physical appearance | | |
JPAGE_CURRENT_OF_TOTAL




Testimonies of Healings by A Faithful preacher and Teacher. We hear of these all the time but its true and they were done upon those who came and believed in the Lord Jesus Christ who is NOW at the right hand of God who sent Him to show the will of the Father in heaven, for then and today, and has put all power and salvation [healing which consists of spirit, body and provision] in Christ. God is no respecter of persons for if He healed in the old testament and took care of His own then, how much more will He take care of those that call upon His power, the LORD JESUS CHRIST, who went around going good and healing all manner of sickness and disease and infirmities of spirit and body showing the will of God the Father, now, today!!
-------------------------------------------------------------------------------------------------------------------

 

"Hi Kevin,

Yes, it was back in 1966-69 years when Joe Jordan and I were booked at
the Anaheim Assembly of God Church in Anaheim, California for two weeks
of evangelistic meetings.

I remember that a sign on the wall of the foyer of the church stated that
the seating limit was 999.

I do not remember which night of the two weeks of meetings that the
following took place, but I am sure that it was after we taught at least
one night on Faith and an another one, or two, nights on Divine Healing.

Anyway, at the close of one of the nights we invited people that needed
some kind of healing to come forward in a line and that we would pray for
each one individually. Immediately about 80 people came forward,
standing in a single lane line, and we began to pray for them one by one.

As we continue to pray over them, one at a time, I happened to glance up
and look down at the length of the line and I spotted an Elder from my
home church, Genesee Gardens Assembly of God, in Saginaw, Michigan. I
handed the mic to Joe and walked down and greeted this Elder and asked
him what he was doing here. He replied that he was visiting in daughter
here in California. I replied "no, I meant what are you doing in this
healing line, are you sick?" He point to a young girl in front of him
and simply said "my granddaughter. " I told him that we would be
praying over her in just a few minutes.

I returned to be with Joe and we continued to pray over people, some
getting healed, and some not, until the Elder and his granddaughter
stepped up next. We asked her "how can we help you?" She immediately
raised her arm and showed us her left hand in which the ring finger was
missing. It appeared as if no finger had ever grown out since her birth.
We asked what the problem was. She told us that she had stuck her hand
through the bars of a monkey cage at a zoo and he had bitten the finger
off. The doctors had done a beautiful job of covering up the hole where
the finger had been attached and it was completely covered by her own
skin.

We asked the girl what she wanted. She replied "I want a new finger."
We replied "when do you want it?"
She replied "right now!" We asked "who do you want to do it?" She
replied "Jesus Christ." Now, neither Joe nor I had ever seen missing
body parts completely restored in any of our meeting. But we took hold
of her arm and lifted it straight up so most of the people could see the
missing finger and then we began to pray. We prayed to our Heavenly
Father in Jesus' name that He would create a new finger. When we
finished praying in English both Joe and I began to pray with the Holy
Spirit with our eyes closed, still holding her arm up in the air.

While praying in the Holy Spirit I slowly opened one eye just a bit and
to my utter surprise I saw a new finger begin to grow out of that space
and as we prayed the finger slowly grew out to its normal intended
length. By now the whole church was weeping and crying along with Joe
and I. We immediately stopped praying and examined her hand and saw that
the new finger was identical to the rest of her fingers in the right
proportion, size and design. Now, no nail appear on the finger at that
time but to our surprise there was the proper indentation at the top of
the finger where a nail would normally be. We found out two months
later that a nail grew in naturally and the finger was restored to
perfection.